中文版:在Subiefest Texas的首次Autocross – Frank's Weblog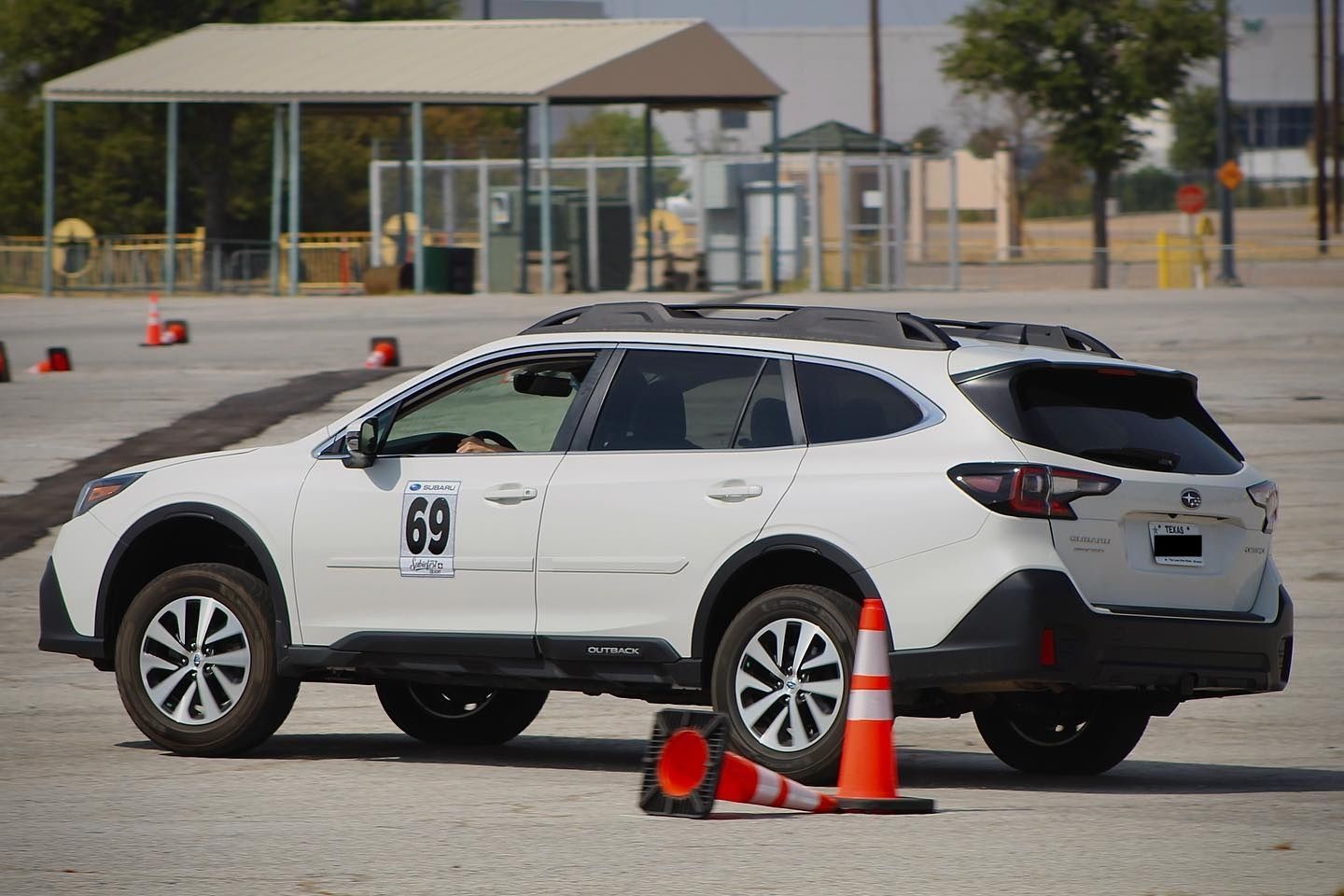 This year, Subiefest, the Subaru's official car meet, came to Texas for the first time. In addition to exhibitions and vendors, there are also car shows and Autocross.
If you are not familiar with Autocross:
Autocross, or "parking lot racing" as my brother likes to call it, is a low-cost, low-struggle, low-risk way to get out and drive your car fast. Typically set up in a parking lot, airport, track, or any place with a wide open piece of tarmac, the "race track" is an improvised course marked with small traffic cones. Cars run one at a time in an effort to score the best time through the course. Hitting cones results in penalty time added to your run, usually a second or two. Most runs are anywhere from 40-100 seconds long.
Usually any car that drives and satisfies the requirements on the tech inspection list can attend. One common exception is SUVs and pickup trucks are excluded in most autocross events because of higher rollover risk.
When I bought the tickets for the Subiefest event, the Autocross registrations were already sold out. At Friday night before the event, I noticed Subiefest instagram said there were a few extra Autocross spots available and luckily I got one of the last a few spots.
However that means as a newbie with no real world experience, I have only one day to prepare.
(more…)