中文版:配合Cloudflare Tunnel使用Cloudflare Load Balancer – Frank's Weblog
Cloudflare Load Balancer is a global load balancing product provided by Cloudflare. It can connect to origin servers in traditional ways by DNS name or IP addresses, it also can be integrated with Cloudflare Tunnel to create a seamless and secure network infrastructure.
Using Cloudflare Tunnel with Cloudflare Load Balancer is more complicated as we need to configure the DNS name and host header to make sure the routing and monitoring work correctly.
In this post, we will use an example to demonstrate how to use Cloudflare Load Balancer with Cloudflare Tunnel.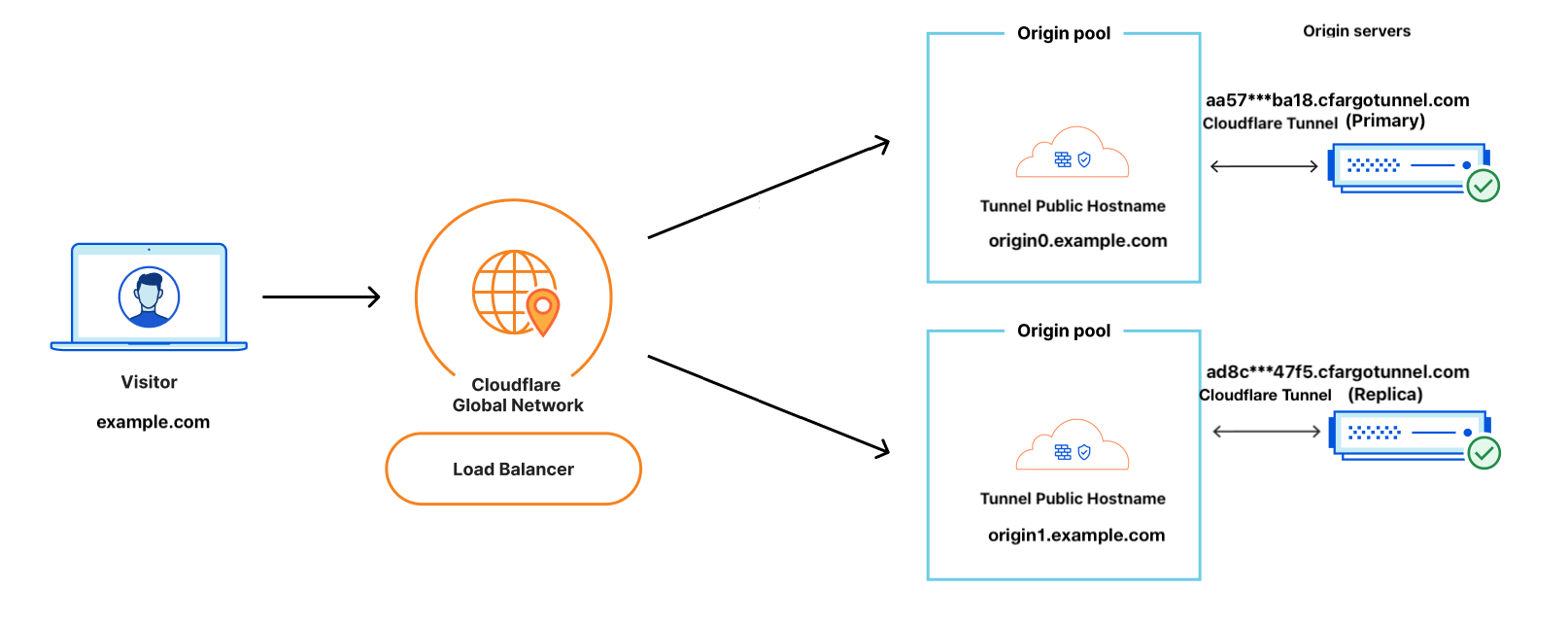 (more…)