2022 was a somehow a bumpy ride. Although many goals were not achieved, it was fortunate that I did not encounter any major difficulties in such a tough environment.
Career
In February, my company hosted the Sales/Engineering Kick Off for the new fiscal year and invited employees all over the world. After one year's working from home I finally met some of my teammates, but lots of colleagues didn't come because of another wave of COVID.
Because of the success of the previous project, I got my first promotion in my career. Along with the promotion comes larger scope and higher expectation for ownership, as well as taking on more team service including supporting customers and mentoring new hires.
In the mid of the year I successfully delivered a large project, This project revamped the network architecture of our cloud product and added the capability to serve enterprise customers from network security perspective, unblocked a few customers. Being the project owner, I've learned a lot in both technical and management perspective.
There's also lesson learned from this project. The architecture of the project was mainly designed by a contractor, honestly I wasn't fully convinced with the design, but this design was still adopted. Time is very precious for startups, if we failed to deliver some features timely, the prospects will go to other vendors. So there might be some trade-off on the technical side, which is understandable. My concern was this design was built on top of a few open source project, it lacks support and we don't know if they are reliable. Also being the project owner I had to maintain two stacks that me and my team are not familiar with, and my team couldn't provide enough resource to support me. When problem happens I'll need to figure it out on my own.
Unfortunately because of a bug in a open source project we used, and not tested with enough amount of data, plus a misused Kubernetes probe, lead to a incident on production 2 month after the release. Luckily the issue was intermittent so it's almost not noticeable for customers and other team members. I spent some time to locate and remediate the problem, then spent more time to work out a complete solution, and held a postmortem presentation to the team.
Incident is definitely something we don't want to run into but it did offer me an opportunity to understand the architecture and technical details of the project comprehensively and made me more comfortable and confident to maintain it.
Indeed it was a clunky system and had quite a lot of issues, and since it's an very important component, in worst case it will paralyze the entire product if it went down. It even made me worrying about being paged while out for weekend. I spent some time to fix the issues one by one. Some of them are weird intermittent issues that cannot or is tricky to be resolved permanently, I managed to reduce to impact so no immediate human interference needed. The project I'm currently working on will update a part of it to resolve the problem permanently.
This project also provided me a chance to learn Kubernetes comprehensively. I've tried to learn Kubernetes since in college but always ended up giving up halfway. I like to learn by delivery, if I learn something but have no way to deliver, probably I won't have the motivation to keep learning. Kubernetes is a heavy and expensive enterprise technique, and it's not likely I can play with it like I played with VPS because of the cost. While learning from work, I learned about K3s, a lightweight Kubernetes distribution, so I built a small Kubernetes cluster using Oracle Cloud's free Compute Instance and moved some of my personal projects onto it.
I have taken on a few large projects during the second half of the year, and spend quite a lot of time on them. Hope they can be delivered as planed next year.
Immigration
STEM OPT
By the mid of the year I've been on OPT for 1 year, and need to apply for STEM OPT extension to extent the work authorization. This time I used the online application system launched last year. It's much better than application by mail, no more worrying about lost packages or bounced check, and receipt will be issued right after submission. It took me around a month to receive the EAD card. The entire flow was so smooth that I couldn't believe I was working with the USCIS that I know of. Anyway USCIS finally did something good and made our lives easier, it's definitely worth encouraging.
H1B
Once again, I wasn't selected in this year's H1B lottery. The Stop H1B Abuse(Liu v. Mayrokas) litigation I've mentioned previously came to an end in March. Unfortunately we lost the case, I tried to write an article about it but never finished, here is a brief summary of the case.
Our argument is current H1B lottery rule violates the APA(Administrative Procedure Act) in following two aspects:
First, the Registration Rules are ultra vires [*]because they exceed the authorization provided by the text of the Immigration and Nationality Act ("INA").
the Registration Rules are arbitrary, capricious, an abuse of discretion and not in accordance with law because the Defendants failed to examine and ignored evidence and data that indicated that implementation of the FY 2022 registration process would lead to fraud, abuse and the likelihood of a subsequent administrations of the lottery
*: Ultra vire: Administrative rule/agency are acting or done beyond its legal power or authority.
In Summary Judgement, in response to the first point, the Court interpreted INA as follows, holding that the current lottery rules do not conflict with INA.
the INA (1) places a cap on the number of H-1B visas that USCIS can issue (§ 1184(g)(1)), (2) requires that USCIS issue aliens visas in the order in which petitions are filed (§ 1184(g)(3)), and (3) instructs that if USCIS approves multiple petitions for an alien, USCIS may count that alien only once for purposes of the cap (§ 1184(g)(7)).
On the second point, the Court cited a well-known Supreme Court case Chevron, U.S.A, Inc. v. Nat. Res. Def. Council, Inc. In short, when the legislative delegation of authority to administrative on a particular issue is ambiguous, courts should defer to the administration's interpretation, rather than substitute their own legal interpretation of the particular issue.
The scope of the Chevron deference doctrine is that when a legislative delegation to an administrative agency on a particular issue or question is not explicit but rather implicit, a court may not substitute its own interpretation of the statute for a reasonable interpretation made by the administrative agency.
In this way the H1B abuse becomes a administrative issue and it's not likely to be solved via litigation. H1B abuse usually comes together with fraud, such as shell companies, fake offers, etc. Where we go from here depends entirely on how USCIS identifies and takes actions against frauds. In November, it was reported that some H1B petitioners filed multiple registrations to unfairly increase their chances got NOID, but I'm afraid these measures are just a drop in the bucket compared to the current scale of the abuse, and probably won't solve our problems.
Immigration reform has been discussed for decades, although the Congress has carried out quite a lot of stuff, including Durbin's H1B reform, the BBB, the American Compete Act, the Eagle Act, etc., none of them have been implemented and there is no sign that it can be implemented in the near future. Ultimately, there are few people in Congress to speak for skilled immigrants. It's almost impossible for any immigration reform bill to pass the deadlocked Congress on its own.
I came a cross some discussion in a group chat, and I started to feel the same way:
…… The root of these problems(some arguments happens frequently in the group), is not because new immigrants don't learn, but it exceeds the necessity and possibility of learning.

Quota allocation that haven't changed in 30 years, the government never disclosing any data for new immigrants to forecast, these are far beyond new immigrants' expectation. ……When new immigrants becomes old and they finally discover that, there's already too much sink cost.
Finance
The keyword for economy this year is inflation, rate hike, and perhaps recession, it have greatly impacted people's financial well being. During the recession of 2020 I was a student who just got my SSN, this year it was a real chill.
Stock
During last year's stock market binge I learned 1) don't invest recklessly 2) never try to make money beyond your knowledge. Starting this year I decided to invest more in index ETFs and mainstream cryptocurrencies, instead of individual stocks. But obviously this year is not a good time to start.
Stock Options
This year I received my first portion of stock options vesting after 1 year at the company and did quite a bit research. Earlier I wrote an article talked about the tax implications on stock options and strategies for execution: ISO期权的行权及税务 – Frank's Weblog
Saving
I've been using the checking and saving account from Chase, the APY of traditional saving account is almost zero(it's 0.01% for Chase), while the rate from high yield saving accounts like Marcus and Discover are far beyond that. With the rate hiking this year I don't want to put the money in an account with zero yield. I started using saving account by Discover, then switched to Marcus because of the extra 1% APY promotion.
Since it's anticipated that the rate hike is gonna continue, when the rate reaching the peak I'll consider buying CD to lock in the rate. While inflation was high I thought buying I-Bond, but Treasury Direct requires signing W9 when opening the account, so I gave up since I need to be a resident alien to sign that form legally.
*: Although is not legal in theory, usually it won't cause trouble for NRAs to sign W9.(Reference: F-1 NRA投资帐户/High Yield Saving帐户的税务身份及报税问题 – Frank's Weblog). However it's not a wise move to commit any possible violation under the eyes of the Department of Treasury, who is IRS's boss.
Life
At the beginning of the year, I went to Las Vegas to participate in the company's new fiscal year Kick off and met some colleagues and friends. But because of the travel and jet lag, I spent most of my free time sleeping in the hotel room.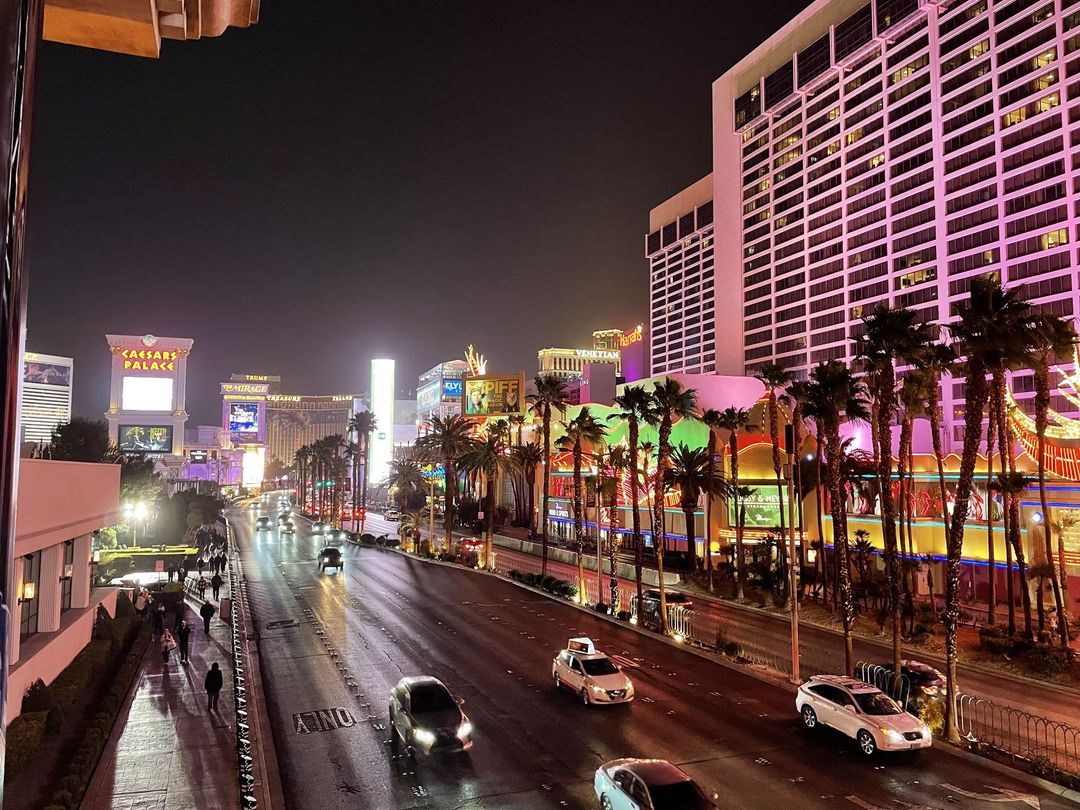 We went to DC again in March during the cherry blossom season. Last time I went to DC, most of the museums were closed because of COVID. This time we saw cherry blossoms and visited several museums, and saw the Declaration of Independence and the Constitution.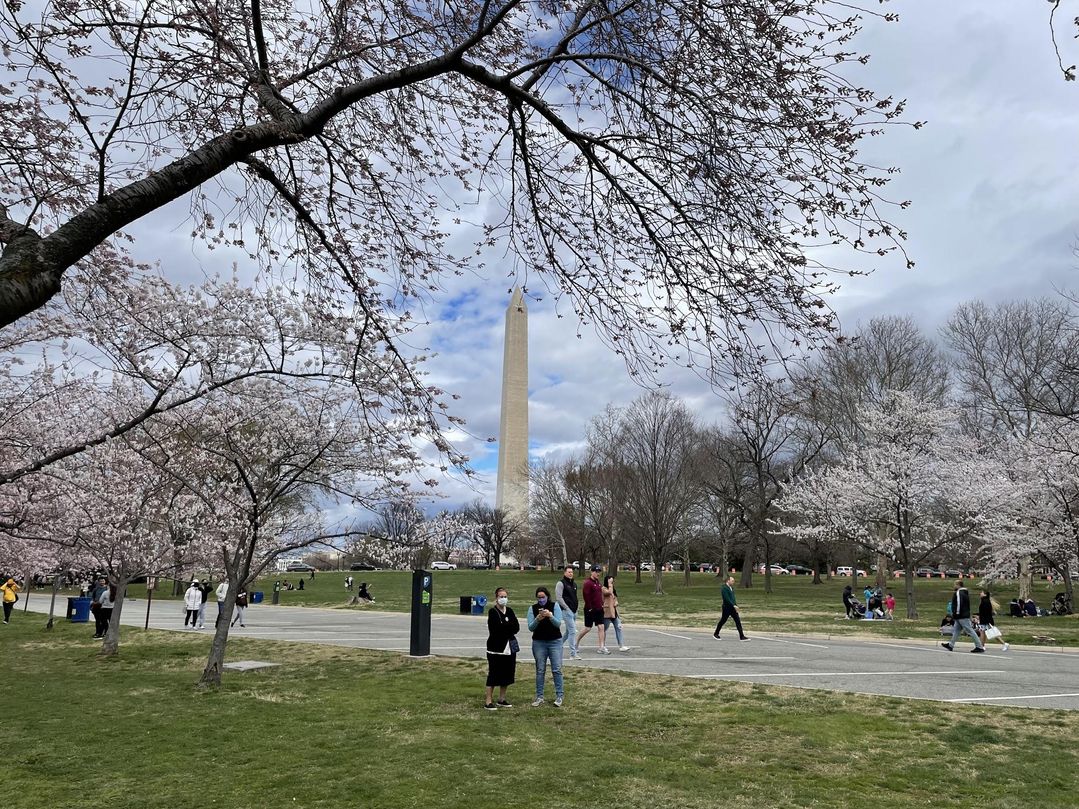 In August we went to Captree State Park on Long Island for crabbing and fishing. Because lacking of experience, we didn't catch the right timing and right tools, we spent the whole afternoon there, but got nothing and lost a fishnet. The next day, we invested a new tool (5 meters long landing net), but we failed to catch the best time and ended up only getting two blue crabs.
There are plenty of fishing boat fleets in Captree, and we went fishing on their boat. We caught a few porgies and sea basses, most of them were caught by my girlfriend. This was my first time fishing and it took me some time to ramp up. However, all the sea basses we caught did not reach the minimum size so they have to be put back to the sea. (the legal minimum size is 16″, several of them we caught were 13″).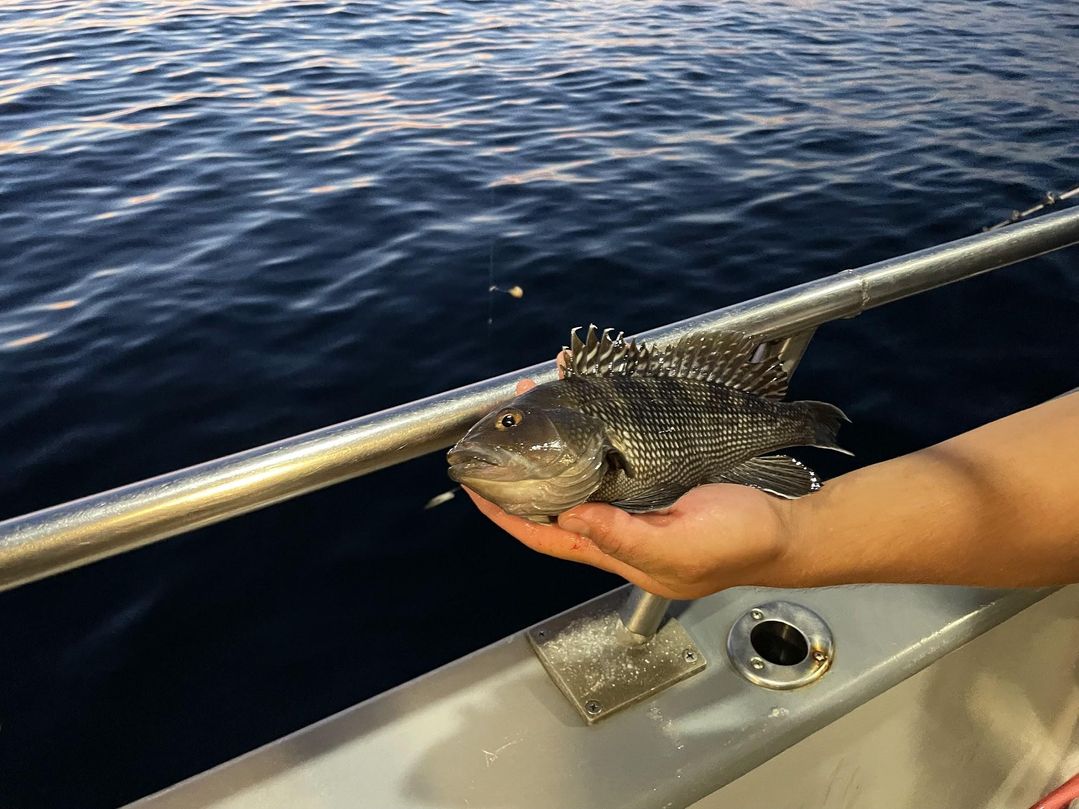 In September, my Hyundai Santa Fe was sent in for service due to a fuel pump issue and corrosion was found in the chassis. Because of the cost of the repair and the potential safety issues associated with the corrosion, I decided to give up the vehicle and bought a 2022 Subaru Outback. The auto market has been hot this year, while production capacity has recovered and demand has dropped, but the shortages and price increases are still there. After talking and test drive with a nearby dealership, I found that most dealers only had a very small number of cars available or in transit. Ordering is not an option for me since I couldn't wait 2-3 months.
So I checked the inventory of almost all the dealers in the Northeast one by one and called them, and finally only filtered out about 5 vehicles that fit my expectation. The one I was interested in was on Long Island, after calling them, the quote I got from the dealership was almost $3500 on top of MSRP, which was a bit of a shock to me, and after a few rounds of negotiation, the deal was closed at MSRP + $1000.
Subaru had a 2.99% APR manufacturer offer at the time, but unfortunately I was not approved for that rate. It is not unexpected since I have short credit history and all of my accounts are credit cards. I was approved for 5.8% APR for 72 month. There is no penalty for early payoff in New York so I can pay it on my own schedule. Also it is anticipated that the rate hike will continue for the rest of 2022 and into 2023, so the actual rate is not that high if I have cash in hand.
One trick is some credit cards like Discover and Wells Fargo may offer 0APR and low fee Balance Transfers. It might be worth trying to "refinance" the auto loan with a good balance transfer offer. But I have low credit line($4k) and high transfer fee(5%) with Discover, it's not worth the effort.
In October, we adopted a stray black cat named Maple who was accidentally caught in a trap by a friend, Maple is a polydactyl cat with one extra finger on each paw. It took us about two months to complete the wellness exam, disease screening, vaccination, spay and microchip. Adopting a stray cat is more challenging than adopting one from a shelter, it requires more experience, patience and money.
We took Scarlett to the vet because of limping and she was diagnosed luxating patella in her left hind leg. It is a common problem in small dogs but not in cats. It is not serious at this time and it is being managed with supplements. Hopefully it won't progress to the point that requiring surgery.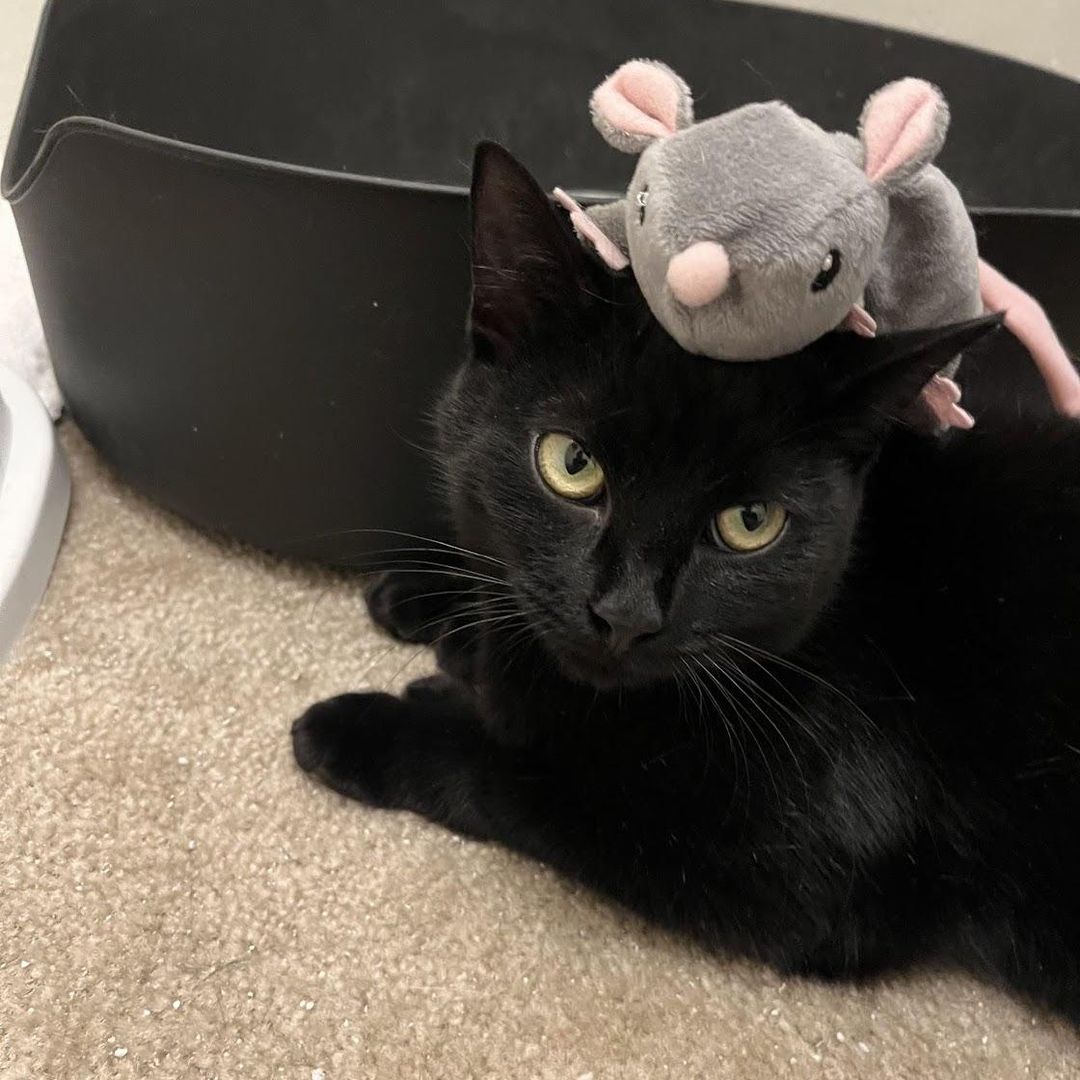 Music of the Year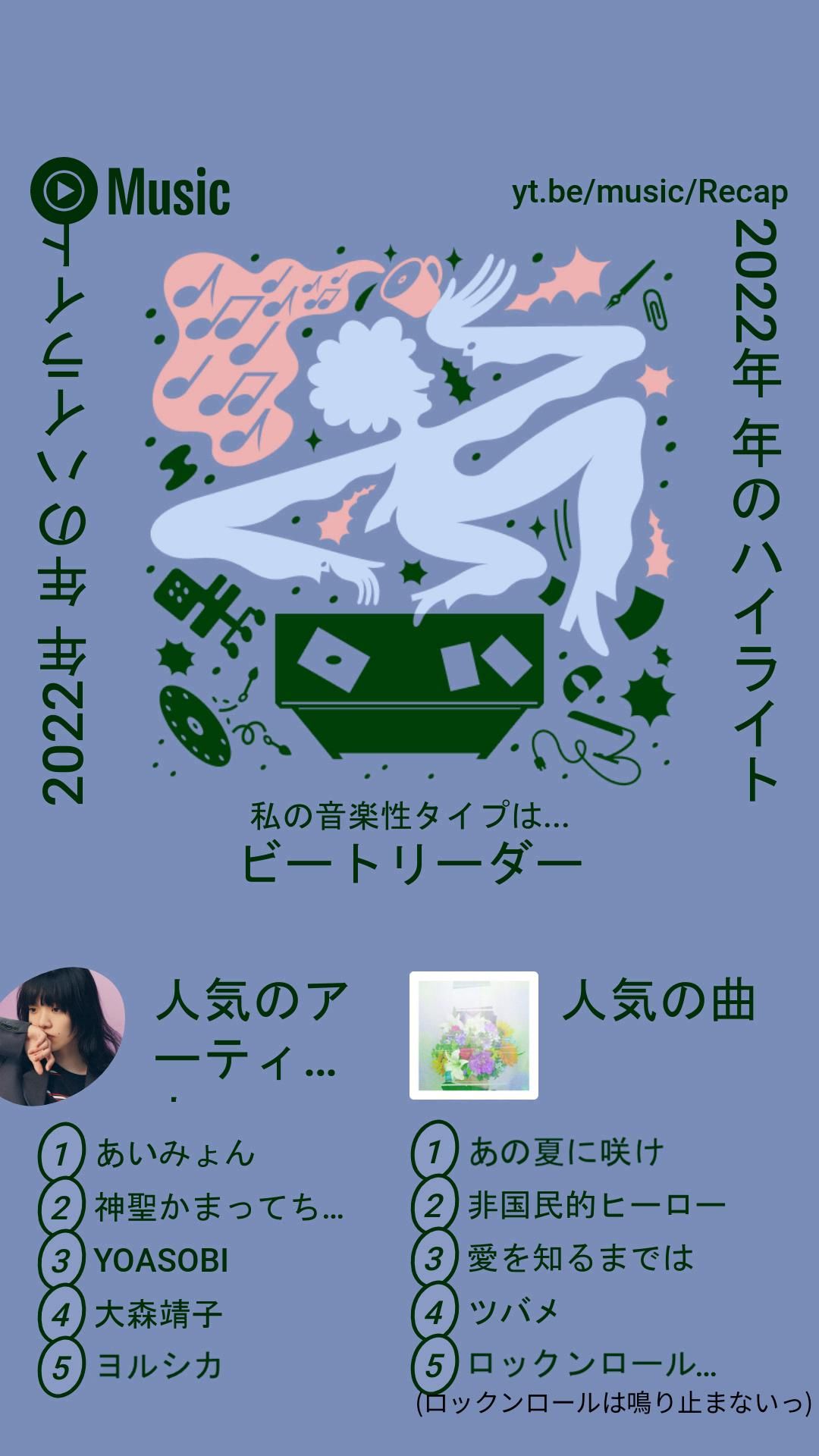 Some great songs that didn't make to the ranking
Summary
The boom of 2021 is not gonna last, and this year's economic has taken a sharp turn, along with a turbulent environment, war, inflation, recession, and layoffs as if back in year of 2020. Bullet dodged for this year, but next year will still be a year full of challenges.
I hope in 2023 I will keep my job, win the H1B lottery, the green card process goes smoothly and the recession will come to an end. Hope my girlfriend's PhD application goes well and wish she gets an offer from her dream school. And I wish all the recent graduates good luck in their job searching.
12/31/2022 in Syracuse, NY