中文版:在Subiefest Texas的首次Autocross – Frank's Weblog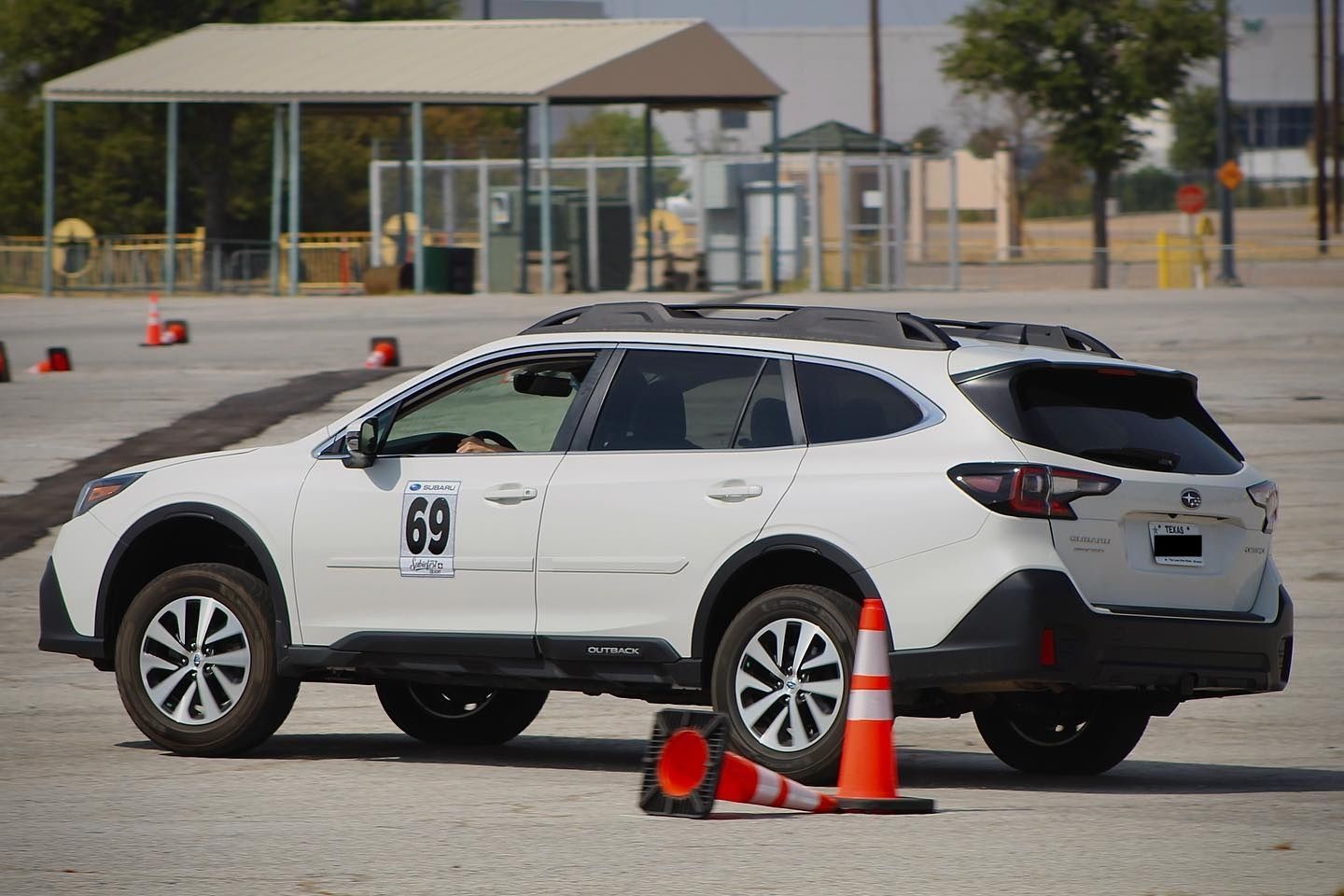 This year, Subiefest, the Subaru's official car meet, came to Texas for the first time. In addition to exhibitions and vendors, there are also car shows and Autocross.
If you are not familiar with Autocross:
Autocross, or "parking lot racing" as my brother likes to call it, is a low-cost, low-struggle, low-risk way to get out and drive your car fast. Typically set up in a parking lot, airport, track, or any place with a wide open piece of tarmac, the "race track" is an improvised course marked with small traffic cones. Cars run one at a time in an effort to score the best time through the course. Hitting cones results in penalty time added to your run, usually a second or two. Most runs are anywhere from 40-100 seconds long.
Usually any car that drives and satisfies the requirements on the tech inspection list can attend. One common exception is SUVs and pickup trucks are excluded in most autocross events because of higher rollover risk.
When I bought the tickets for the Subiefest event, the Autocross registrations were already sold out. At Friday night before the event, I noticed Subiefest instagram said there were a few extra Autocross spots available and luckily I got one of the last a few spots.
However that means as a newbie with no real world experience, I have only one day to prepare.
Preparation
The next day I bought a helmet(requires Snell SA2015 or SA2020) from Summit Racing Store, and prepared the car, including topping up fluid, adjust the tire pressure and torque down the lug nuts. Then read some articles1 and watched a few introductory videos on YouTube23 to learn and what to expect at the event.
I also brought a cooler, a folding chair and a full set of car repair tools, but I ended up not using most of them.
Entry
When entering the event I misread the signs and joined the line for the car show by mistake. No staff questioned us until we got into the stage area and found out we are in the wrong place lol. When we got into the grid there were already full of cars. Behind us was a professional team Flatland Imports, in front of us two dudes were changing tires for their BRZ. As the only one showed up in a stock Outback I felt a bit upset because everyone else looks really professional.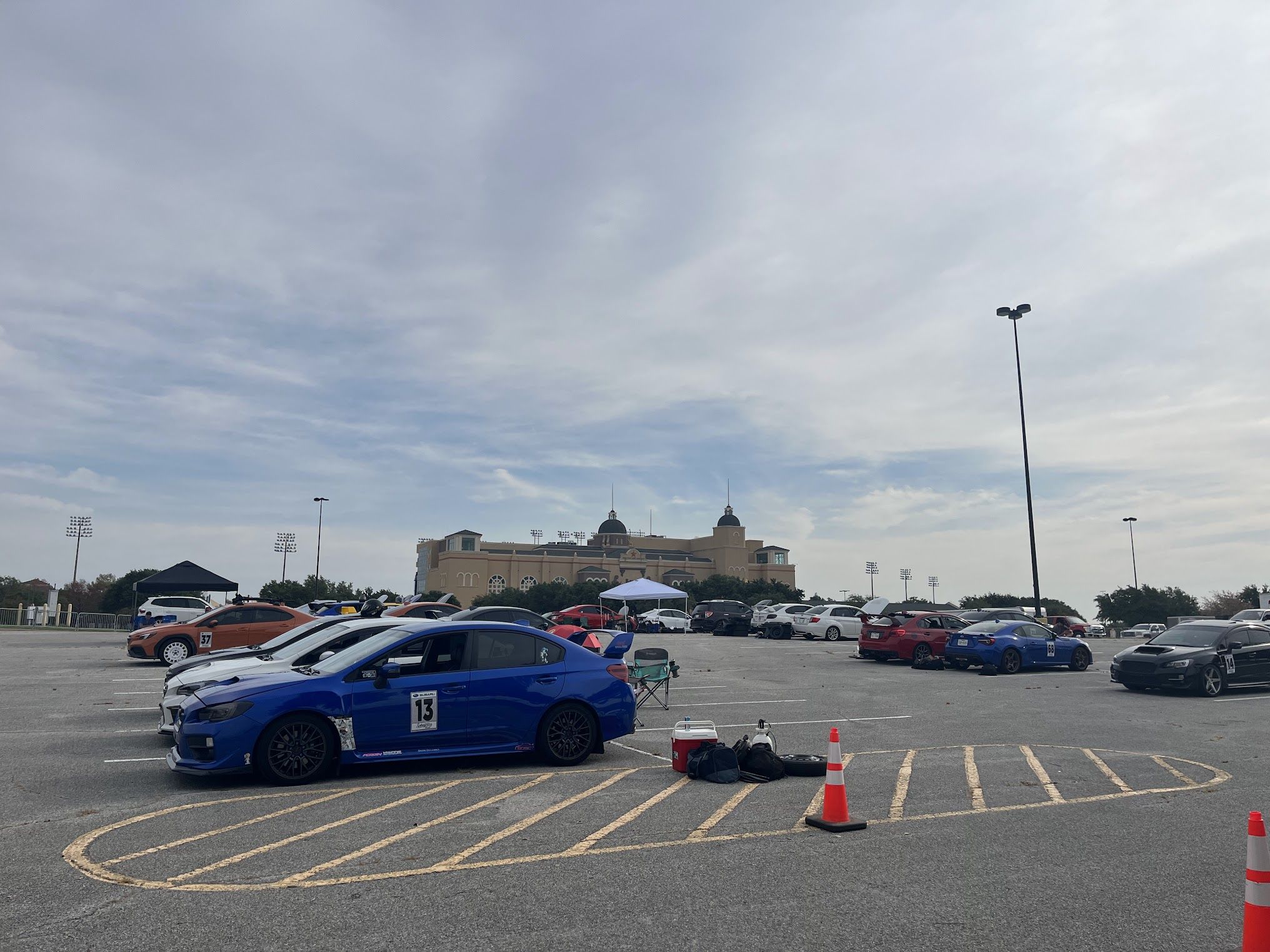 I went check in and got the stickers. Then walked the track for a few times. This is a relatively small course and only uses 1/3 of the lot. While walking the track some other people found some road hazard on the course, and staff made some last minute adjustments.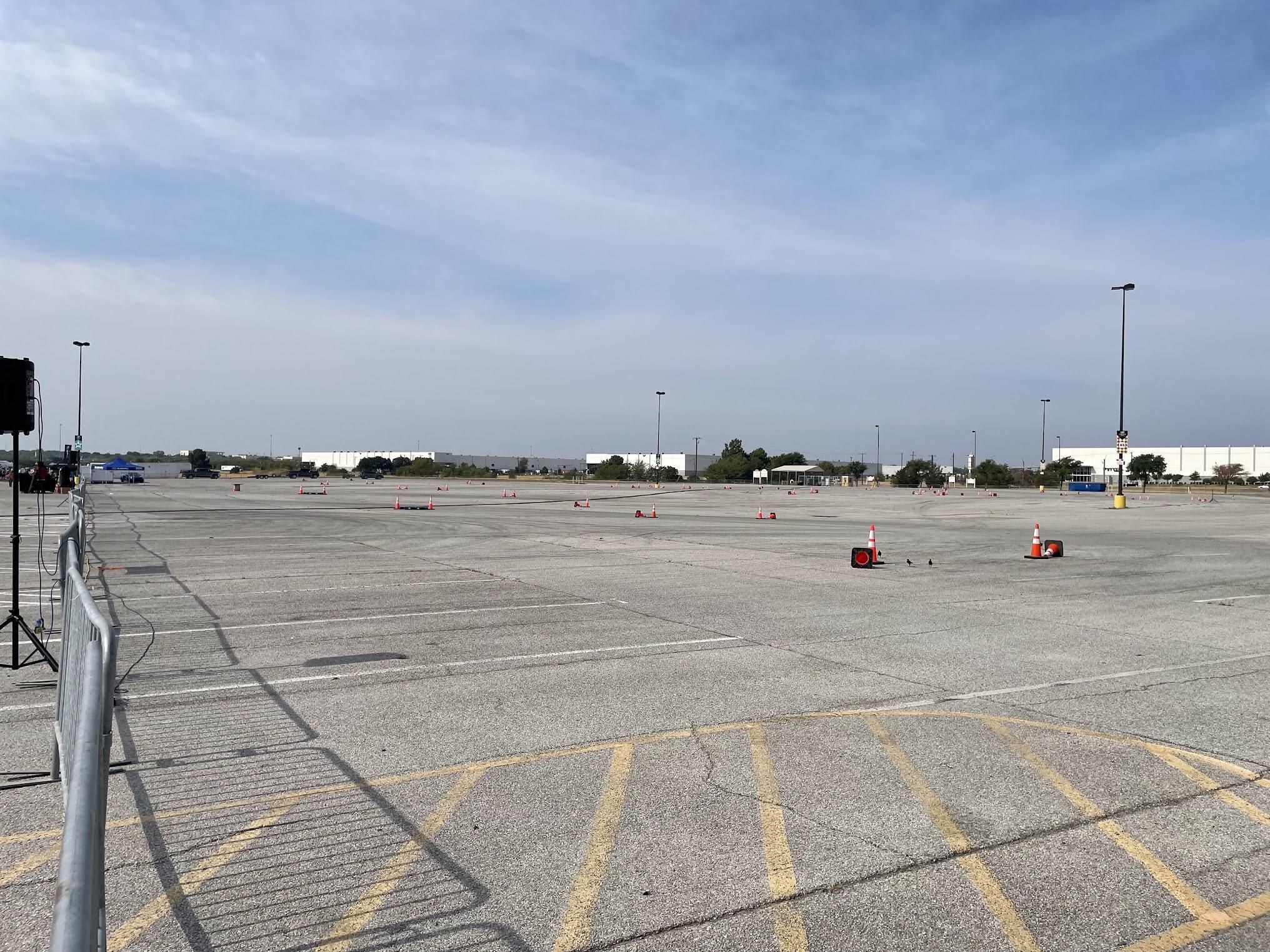 What I worried most is getting lost, which is actually the most common problem for novices. After watching some POV videos and walking the track, I found the cones are actually easy to understand — the direction pointed by the lying-flat cones (pointer cones) is the direction we should go. Of course, it's still difficult to get back on the right path if you go off track and get lost completely. This video does a good job illustrating how to read the cones: Reading Cones – YouTube
The competitors were splitted in to 5 classes: AWD non-turbo/AWD turbo stock/AWD turbo modified/RWD stock/RWD modified. The AWD non-turbo class which is the class I was in only have 5 competitor: 3 Imprezas, one Crosstrek and my Outback.
The drivers meeting went through some safety rules and answered some questions. The next step was tech inspection, it was pretty simple, the course worker checks the fluids level, make sure battery is properly connected and secured, and all loose objects including floor maps inside the vehicle are removed. Then they will put a piece of tape on the windshield indicates this vehicle passed inspection.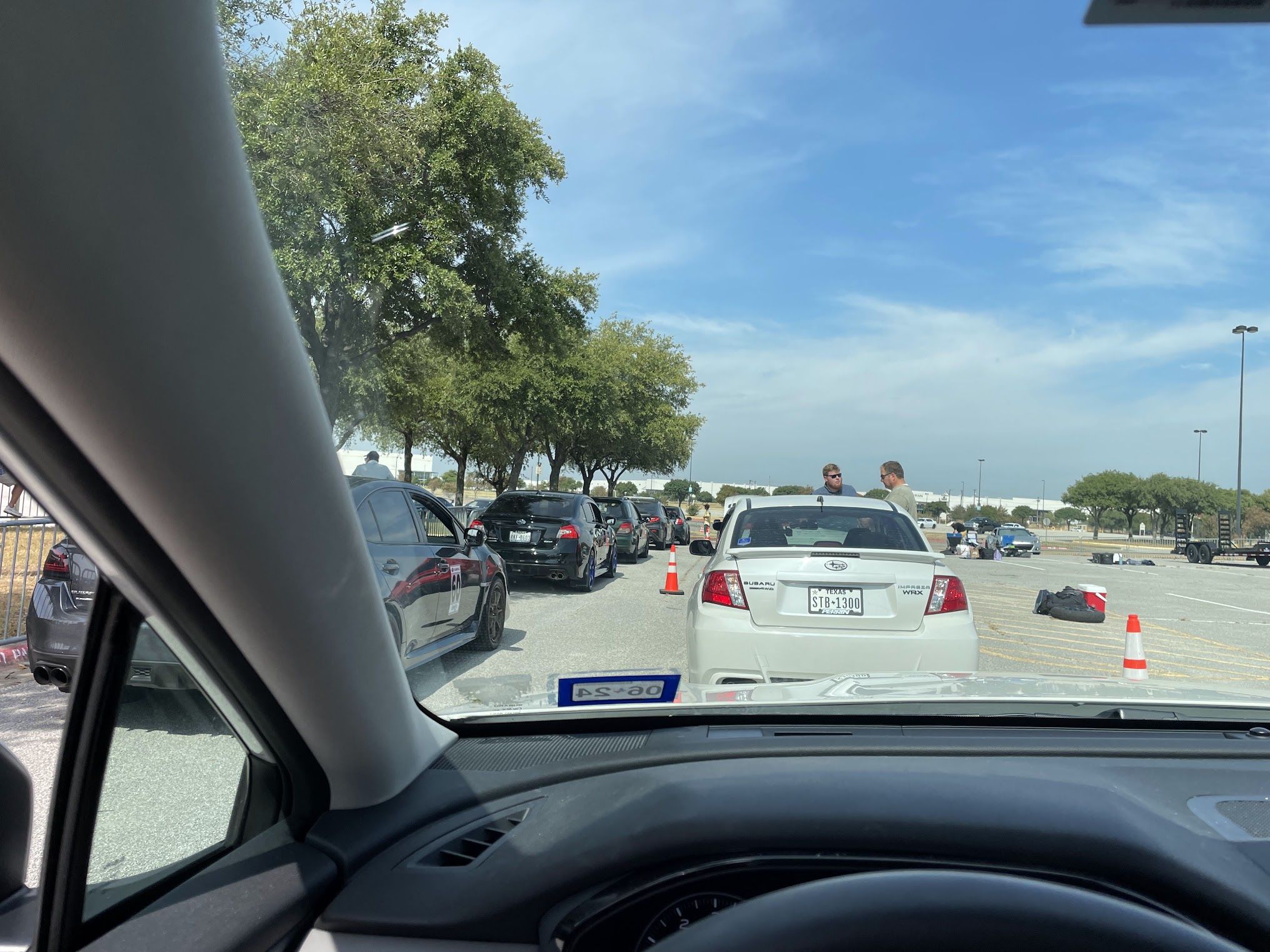 Runs
This time, perhaps because there were a large number of participants, each competitor only had 4 runs. It's just enough to get familiar with the track. Unfortunately something went wrong with the SD card and lost all the footage from the GoPro mounted to the helmet. But I still have PoV videos from the dash cam.
The ranking is based on the best score, not average. I ranked 3rd in my class, one of the runs was DNF(Did not finish), I wasn't figure out why even after reviewing the footage. Although I didn't get any prizes, it's a great outcome as a first time participant. It is a success as long as I didn't break anything.

Autocross runs were splitted into morning and afternoon. AWD stock classes runs in the morning, modified and RWD classes runs in the afternoon.
Photos
Some photos I took.
You can find more photos in the official Instagram account.
References